SERVICES
CNC MILLING
CNC TURNING
CNC DRILLING
CNC PUNCHING
CNC CUTTING
CNC SAWING
CNC SHEARING
CNC BENDING
FABRICATION
WELDING
PIPE & TUBE NOTCHING
PRESERVE & COAT
CLASS B GENERAL CONTRACTOR
CALIFORNIA LICENSE #: 994652
DUNS #: 832396480
SUPPLIER #: 1363400 
CAGE CODE: 6DQQ3
C-10 ELECTRICAL
C-36 PLUMBING
C-43 SHEET METAL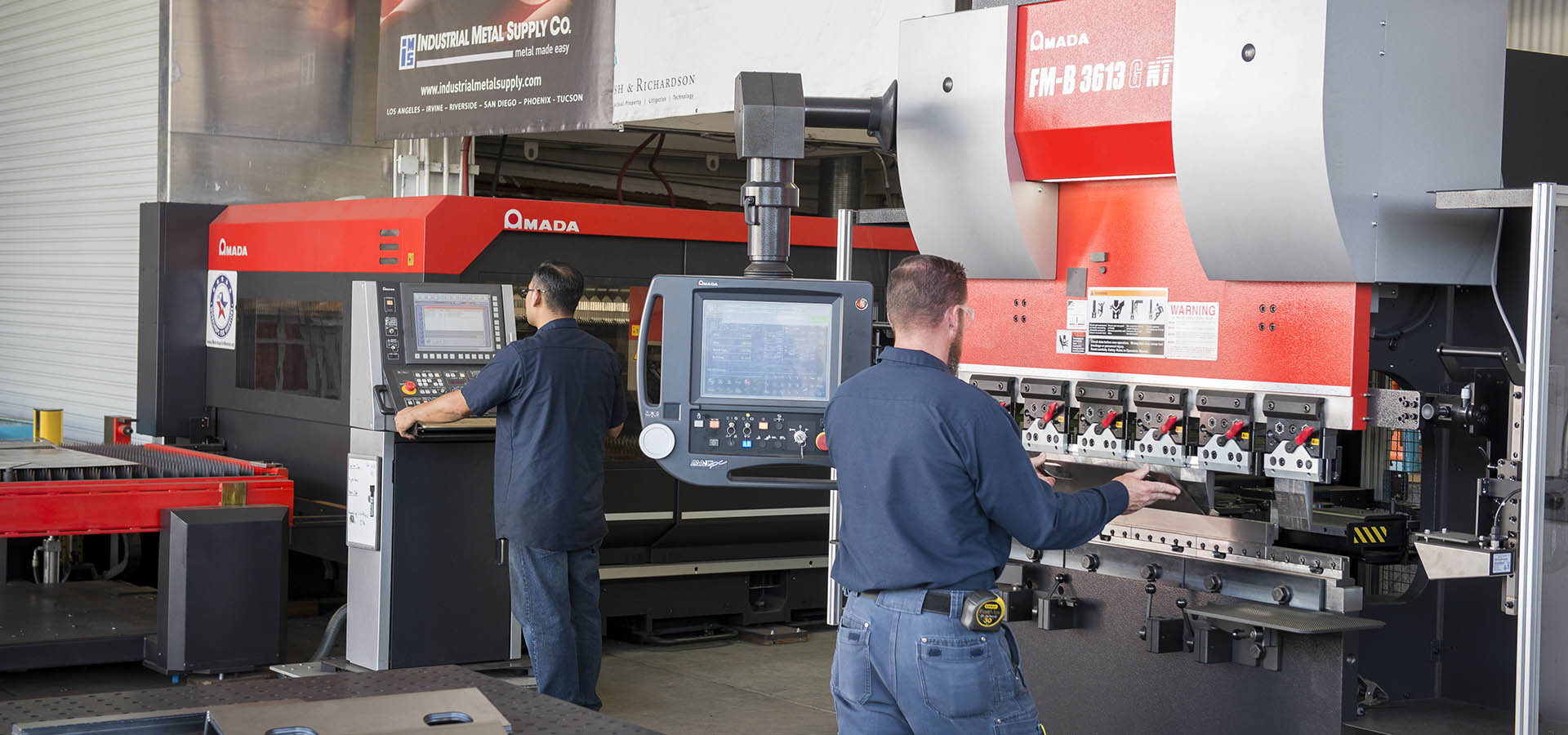 Our capabilities include advanced CNC manufacturing, SOLIDWORKS, engineering and design services, rapid prototyping, and short and long production runs to help meet your production deadlines.
VetPowered, LLC was founded in 2009 to service the intersection of a highly qualified Veteran manufacturing workforce with industry needs. The Veterans at VetPowered are dedicated to bringing advanced manufacturing back to America.
Major Equipment Used
2000
Accupress 250 Ton Press
12′ Capacity
2010
CNC Plasma Table
10'x15'x 1.5″ Capacity
Oxy/Fuel Tracktorch Cutting
2014
Amada CNC Laser Cutter
5'x10'x 5/8" Capacity
2011
CNC Pipe Bender
4″ Capacity
1956
Pacific 300 Ton Press Brake
14′ Capacity
2015
Amada 60 Ton High Precision 8-Axis CNC Press Brake
4′ Capacity
2013
Ercolina Tube Notcher
6″ Schedule 80 Capacity
2013
Scotchman Ironworkers
85/120 Ton
2014
Betenbender CNC Shears
12'x1/2" Capacity
4'x1/2″ Capacity
2015
2 Haas CNC Lathes with Live Tooling and Y
ST30 & ST20
2 Portable Decompression Dive Chambers
2013
Betenbender 70 Ton Press Brake
8' Capacity
2015
6 Haas CNC 5 Axis Mills
5'x2'x2′ Capacity
VF6/VF5/VF4's/VF2's
26′ RHIB with Yanmar Diesel Surface Supplied Air System
2015
3 CNC Automatic Bandsaws
12″x18″ Capacity
2014
Miyachi CNC Laser Engraver
33′ RHIB with twin Yanmar Diesels and Surface Supplied Air System
2012
CNC Flow Waterjet
5'X10'X12″ Capacity
2014
Multi-Processing Welding
SMAW, GMAW, GTAW, FCAW
20 new Miller TIG and multi-process welders
Industrial Services
Industrial Equipment Preventive and Corrective Maintenance
Industrial Equipment Transportation and Rigging
Industrial Equipment Repair
Onsite Welding and Fabrication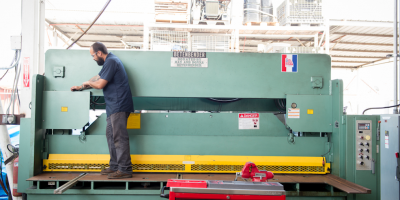 Machine Sales
VetPowered sells equipment, parts and machines for the following manufacturers:
Betenbender
HE&M Saw
Metabo
Miyachi
Sandvik Coromant
Scotchman Industries
Snap-On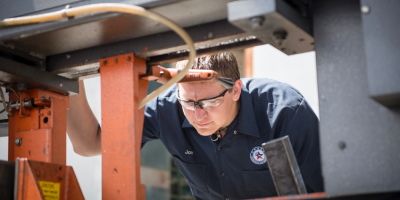 Community Involvement
Every product we make and service supports Workshops for Warriors, a 501(c)(3) nonprofit dedicated to training, certifying, and placing veterans and wounded warriors into advanced manufacturing careers. Please visit www.wfwusa.org for more information.
VetPowered, LLC is an ISO 9001/2008 Certified, HUBZoned, Minority Owned, Service-Disabled Veteran-Owned (SDVSB), Small Business, and Micro-SB Certified business dedicated to bringing advanced manufacturing back to America, one veteran at a time.